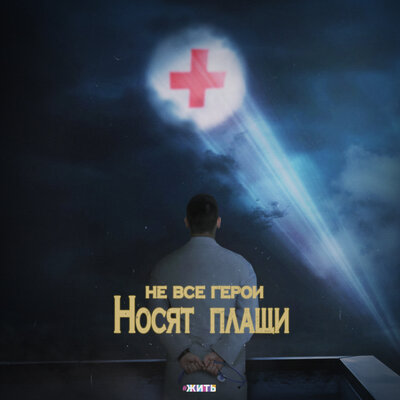 Premiere of the video #невсегероиносятплащи raincoats together with the project #жить
Somehow, Fyodor Pasekov calls us (director of the video #жить 2016) and offers to take part in the song #невсегероиносятплащи right on self-isolation, from home. Of course I agreed! The song @fargomusik and the idea of ​​transferring all the proceeds from the rotations to the fund for helping doctors are not indifferent, because this is the least we can do for heroes in white coats.
For me personally, this song reads another meaning. This song is about you and me, about people who do not remain indifferent to the world around us, to the fate of others. Each of us can do more than we think.
t is clear that it is impossible to help everyone, but if your heart tells you that you are needed, do not drown out this call. You need to drive thoughts like: "Oh, what can I ?! And who would help me? " After all, in fact, any act coming from the heart is priceless and for someone even the smallest thing can be a salvation, especially in our turbulent time.
It is unlikely that someone big and strong will come and do everything for us. You yourself are "big and strong" (yes, yes, it is you!) If you are capable of responding to this life. May the world keep you, and you your light within. Act! After all, #невсегероиносятплащи I love, your Julia.